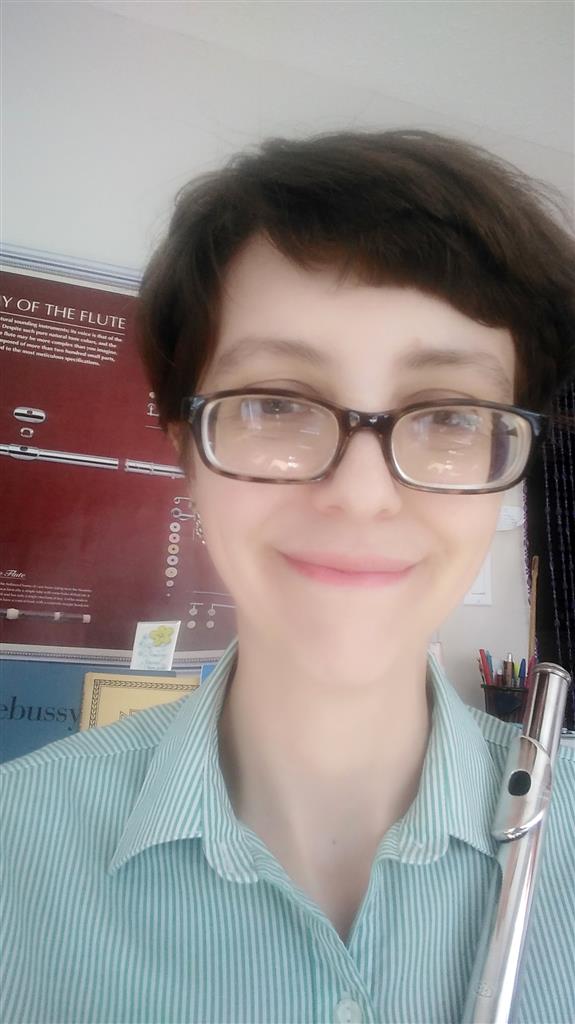 A pianist since 1993 and a flautist since 1998, Kit Murley attended the University of Prince Edward Island and graduated with honours in 2009 with a Bachelor of Music Education, specialising in flute. Immediately after graduating, Kit joined Prince Edward Island Registered Music Teachers' Association and served on the executive as Secretary until moving to Ontario in 2014.
In 2006, Kit began teaching lessons privately, and was also a regular staff member of two Prince Edward Island band camps: the Eastern School District Band Camp and the Englewood Band Camp until its merger with the Eastern School District Band Camp.
Kit has played with the Prince Edward Island Symphony Orchestra, was a founding member of the PEI-based Cuban band "The Count and the Cuban Cocktail," and has volunteered extensively with numerous churches, providing occasional music on a regular basis. Kit also acts as a transcriber, a freelance researcher, and is available for master classes. One such class was given to students from Grade 9-11 at Nepean High School on tone and breathing techniques.

Currently, Kit is a member of the Ontario Registered Music Teachers' Association and the Ottawa Flute Association, as well as the Canada Music Academy. Of particular interest to Kit is professional development opportunities and researching minority and women composers who are perhaps lesser known than the traditional "greats" of the Western Classical Music canon.
Whether you are a brand new student or a veteran of many years, Kit looks forward to welcoming you to the studio!